PRODUCT INTRODUCTION
bHub AIBox QCS 605 is a computer device using Qualcomm QCS605 chip. With AI Box, users can upgrade their existing monitoring devices into an intelligent IoT system
Human analysis
Public and commercial spaces
Traffic and parking area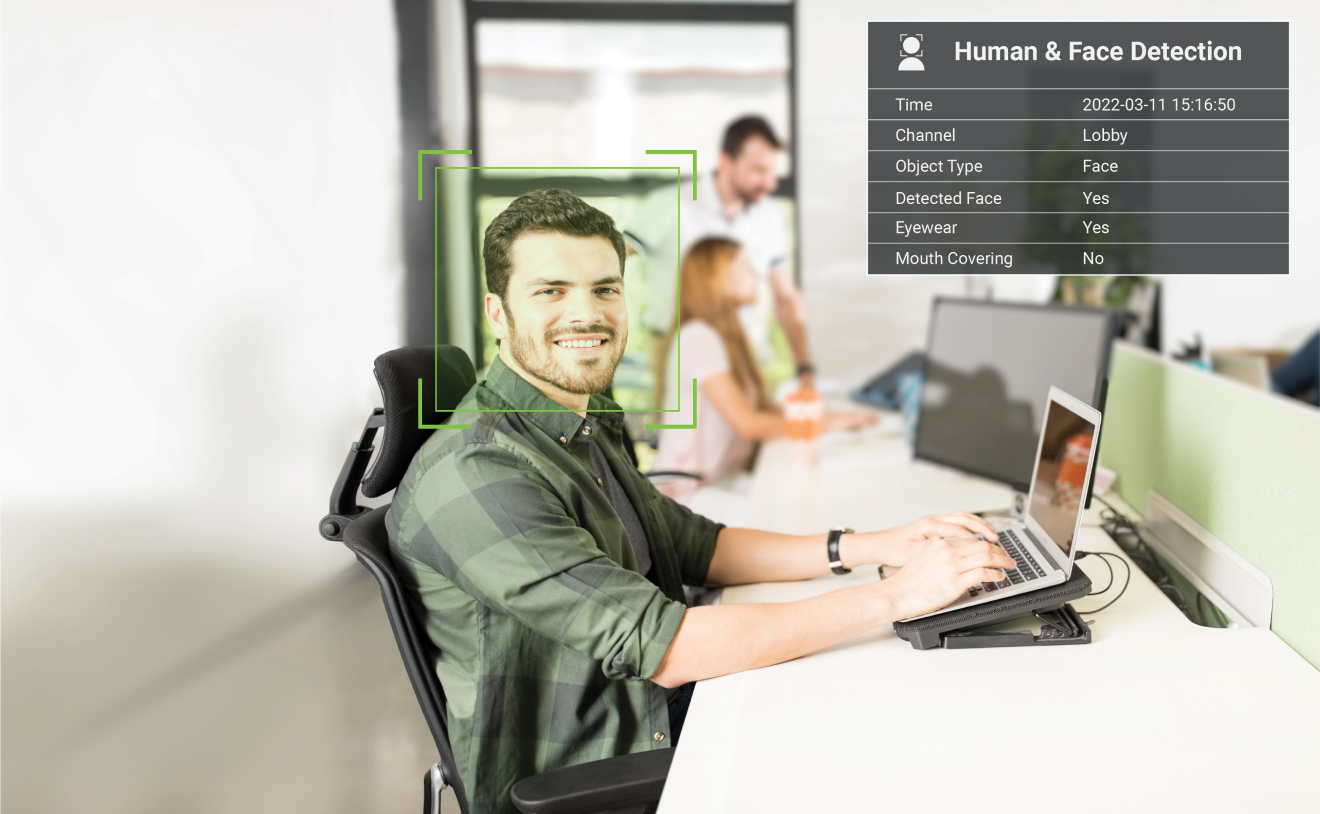 Face recognition
Use the Face ID algorithm to determine the overall volume and appearance frequency of customers at the tracking location by detecting faces, masks, and glasses...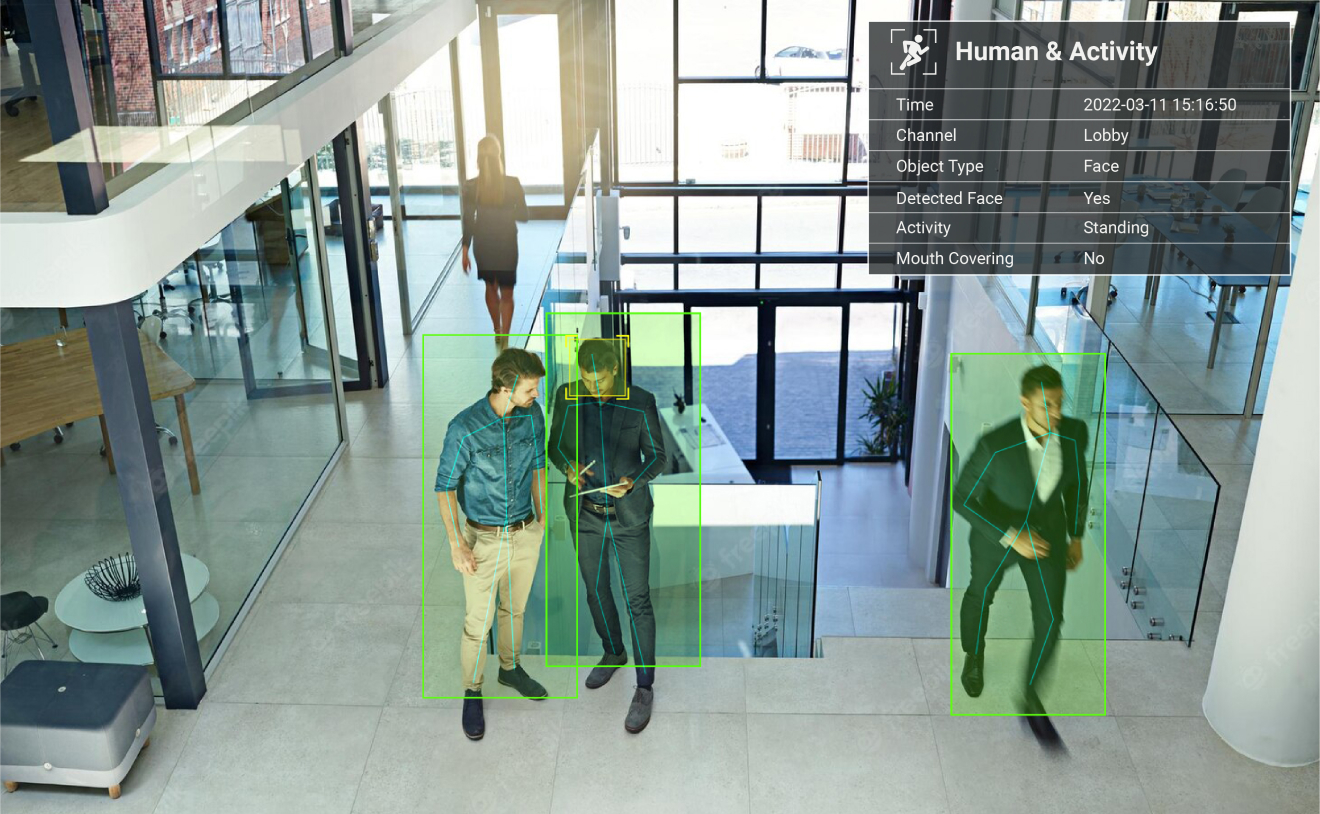 Behavioral analysis
Based on a database of behaviors: walking, standing, sitting, running, and security violations (throwing garbage, snooping), labor law violations (not wearing a helmet when working) through video data. Detect behaviors and report to managers according to management and observations requirements
Demographic analysis
Identify gender, age, clothing color, and Face ID to segment customer traffic. Combined with behavioral analysis to get a better view of target customers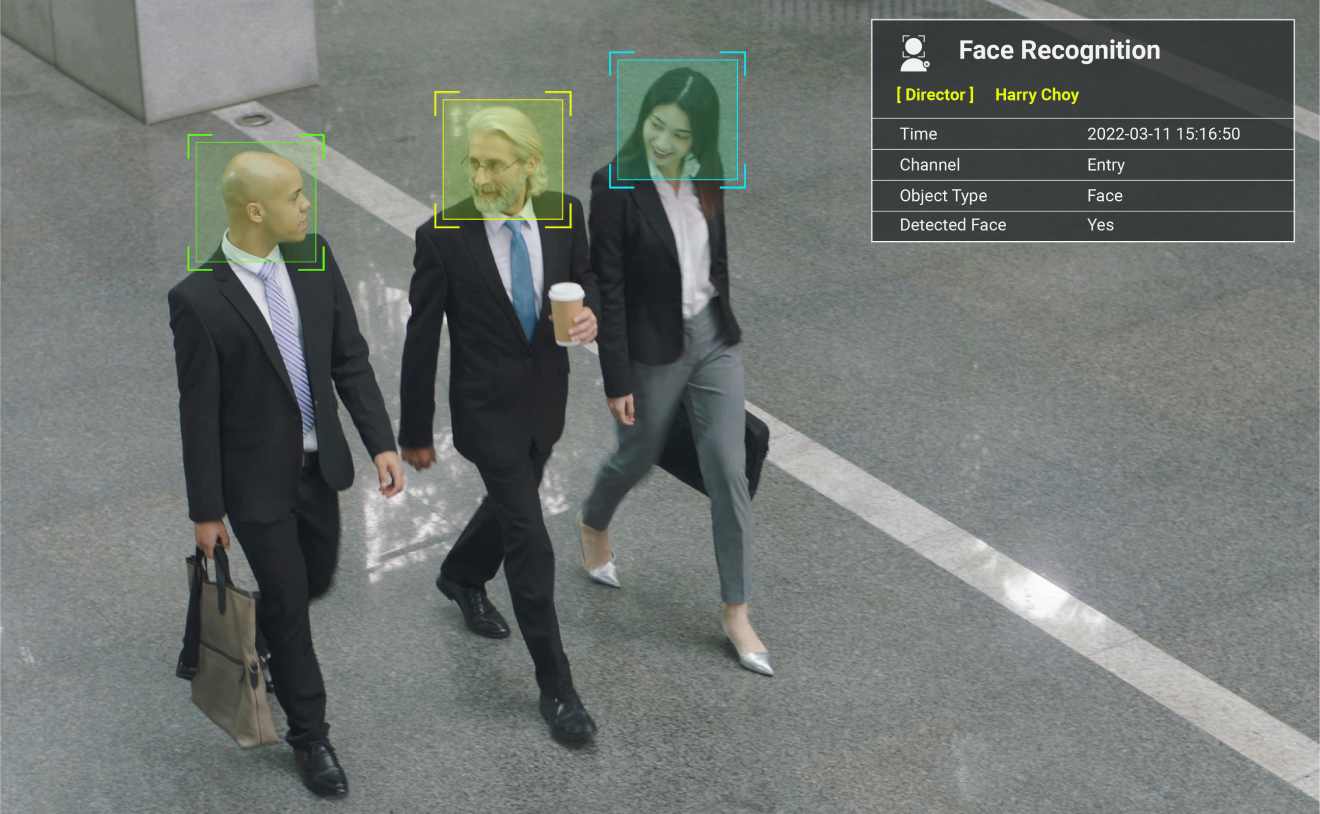 Role analysis
Identify and notify the managers about the interested groups or people such as VIPs, frequent visitors, or people that violated the local security laws
Feature
Face recognition
Behavioral analysis
Demographic analysis
Role analysis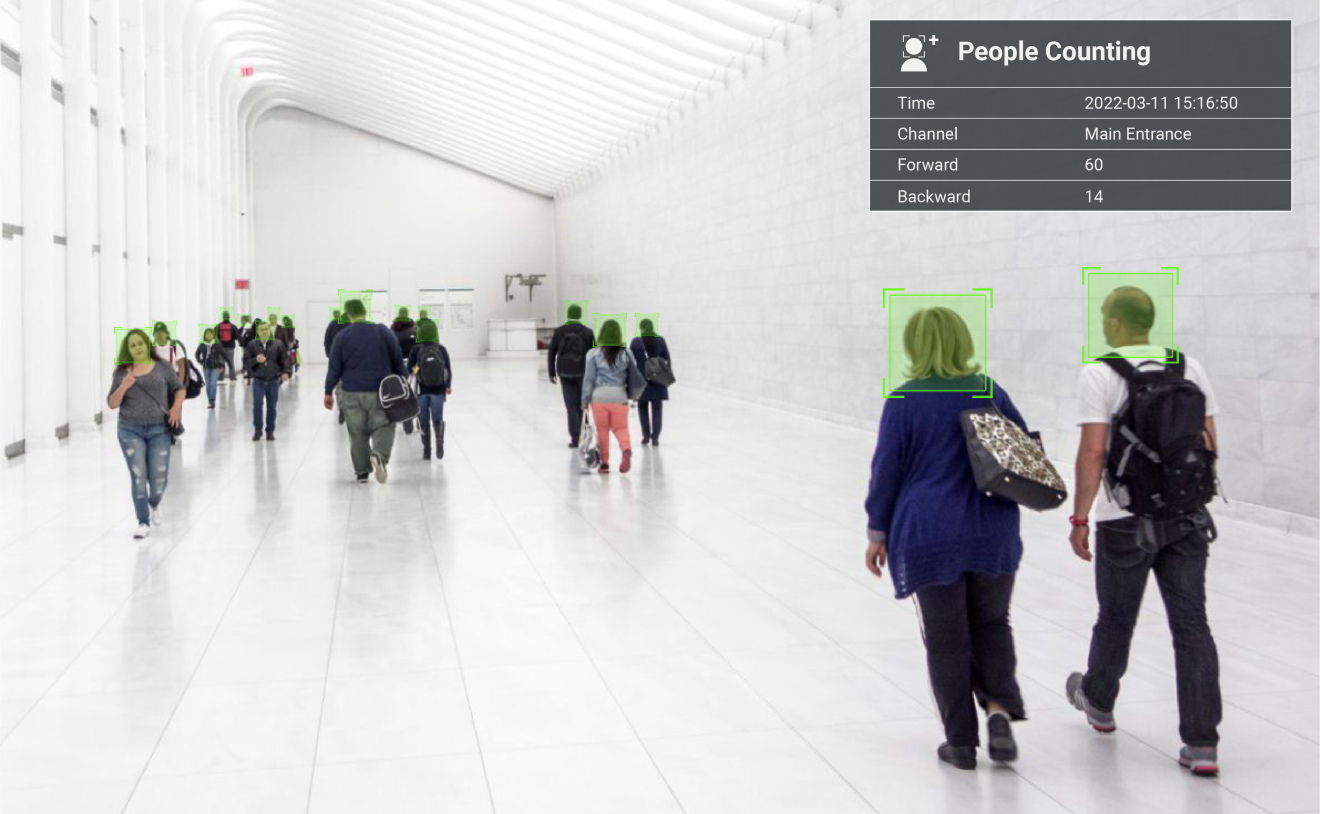 Number of people
Based on Face ID analysis, behavior and customer traffic counting algorithm to determine the crowd density of customers, passengers entering store, station or vehicle station over time. Secure density control for location-specific limited number instances"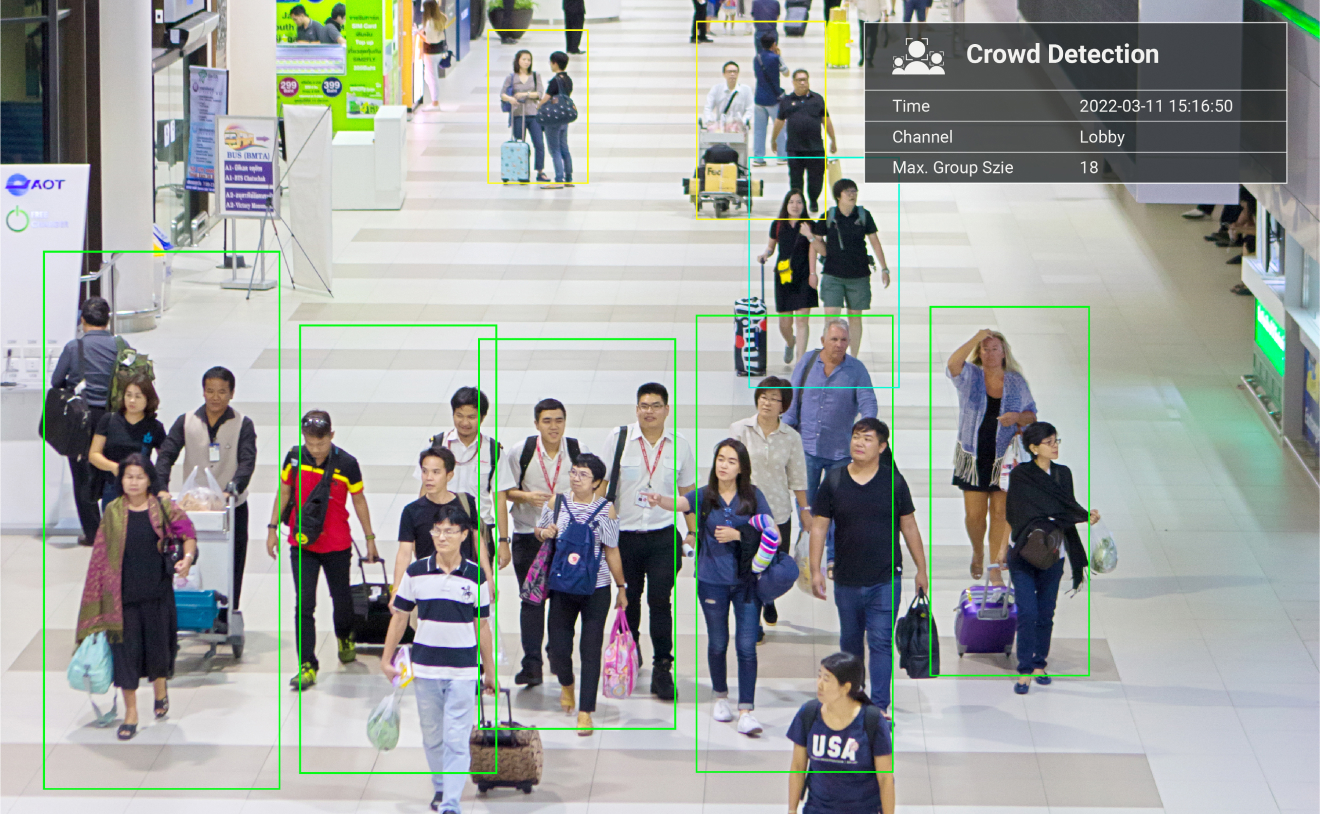 Identify the crowd
Detect and notify the user based on the number of people at a point to determine the crowd density at public areas and prohibited areas...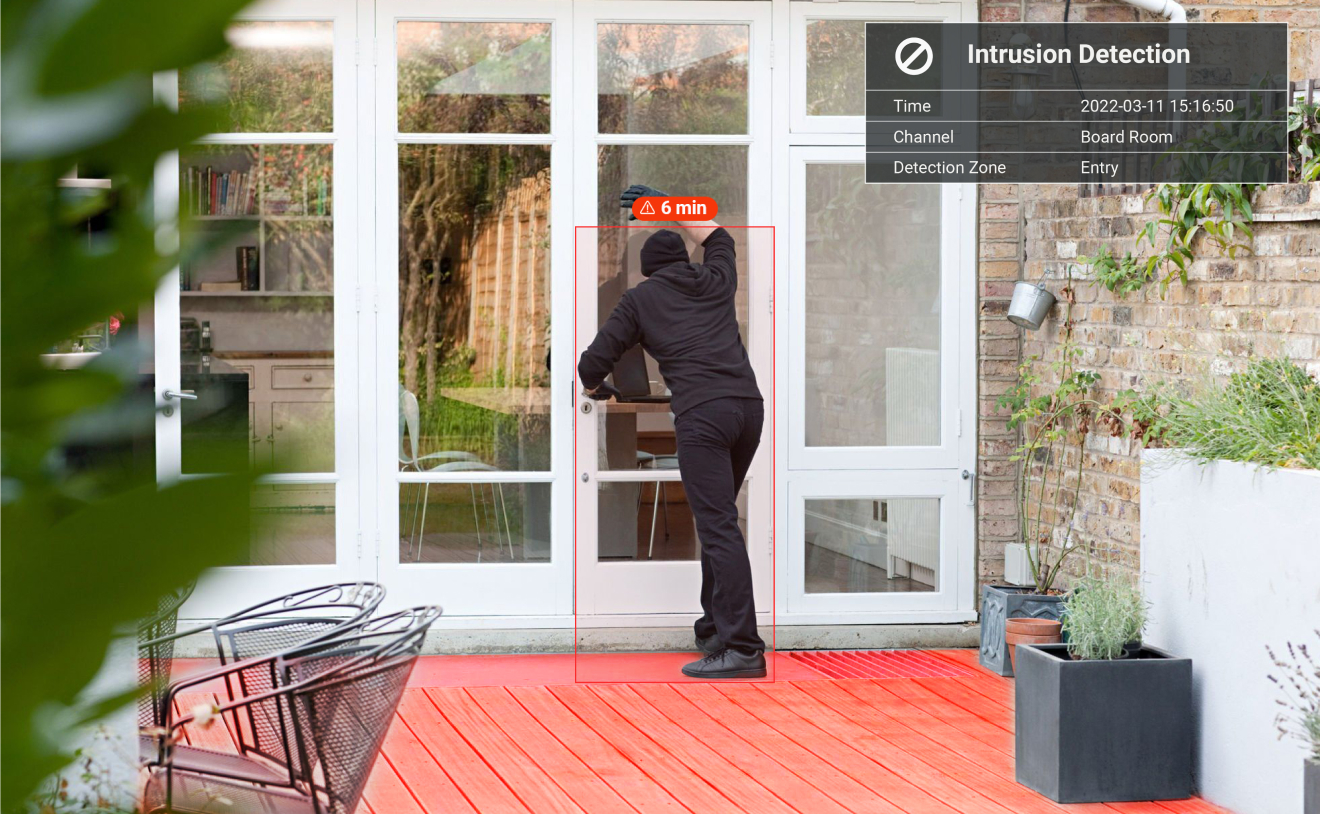 Intrusion detection
Use regional boundaries to identify vehicles and people working in restricted or prohibited areas at public places, within the enterprise.
Road boundary
Detecting vehicles or people crossing the line to notify the manager: Number of crossings, warning of exceeding the safety limit at a specified location (ex: crossing the safe distance to the train rail)
Area boundaries
Identify permitted and prohibited zones in areas based on management objectives.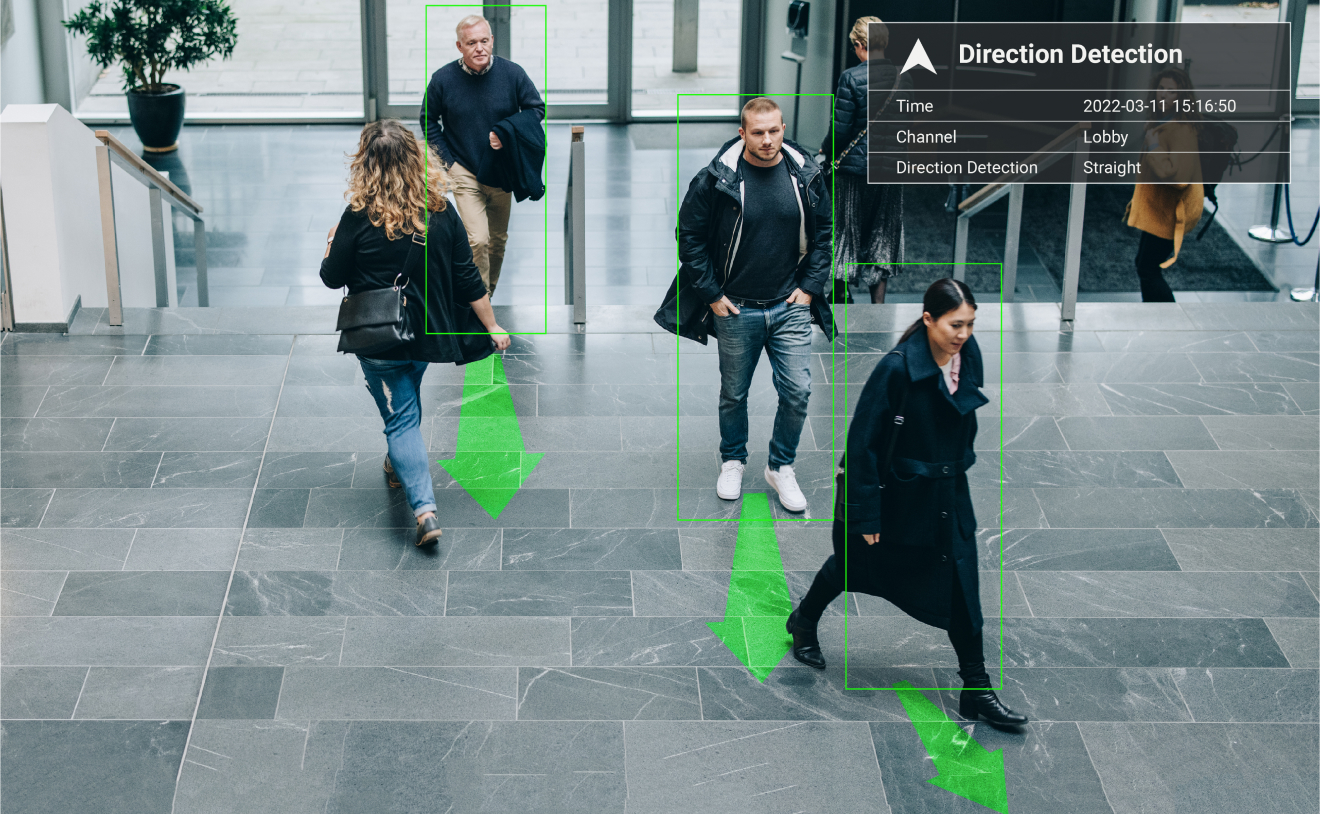 Identify vehicle moving directions
Identify vehicle moving directions to predict the traffic volume at the next point or identify vehicles moving in the wrong direction with traffic signs. Detect people's movement behavior in public areas, supermarkets, shops..., to make predictions and arrange appropriate activities.
Feature
Number of people
Identify the crowd
Intrusion detection
Road boundary
Area boundaries
Identify vehicle moving directions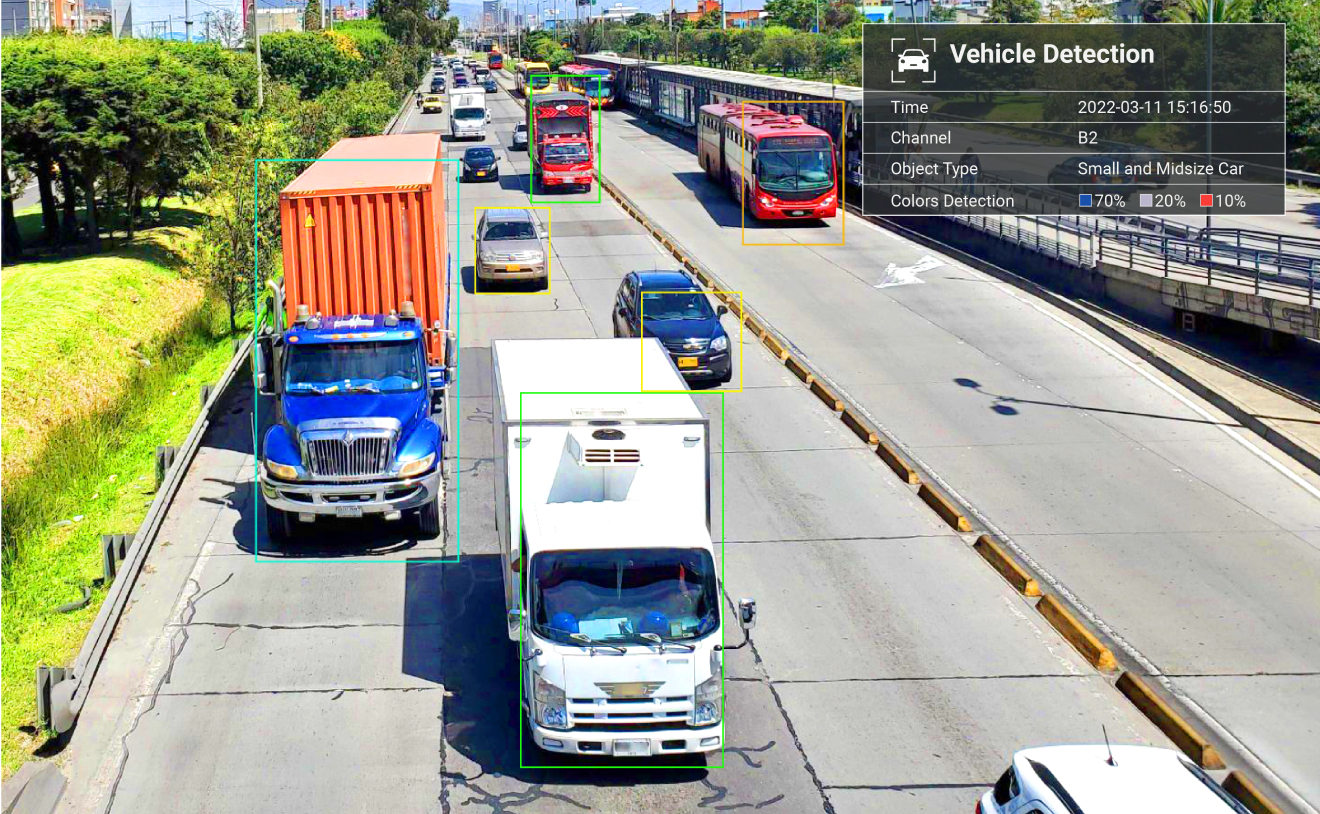 Identify the vehicle
Identify and analyze the types of active vehicles in the area. Detecting vehicles moving illegally in a restricted area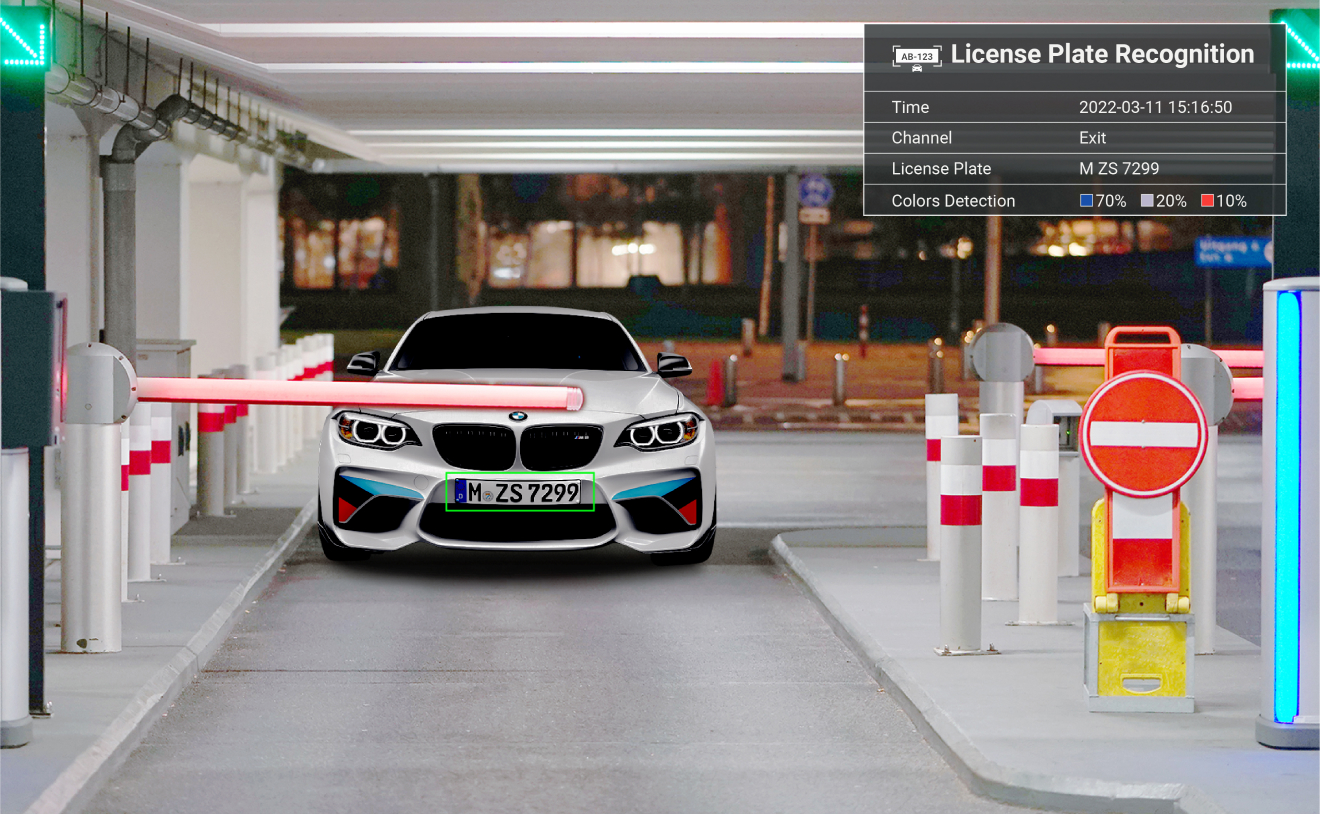 Identify the license plates
Automatically recognize license plates of active vehicles with high accuracy. Apply in controlling vehicles entering and leaving the area, managing parking lots, penalizing traffic violations (lane encroachment, red light crossing, vehicle management in urban areas...)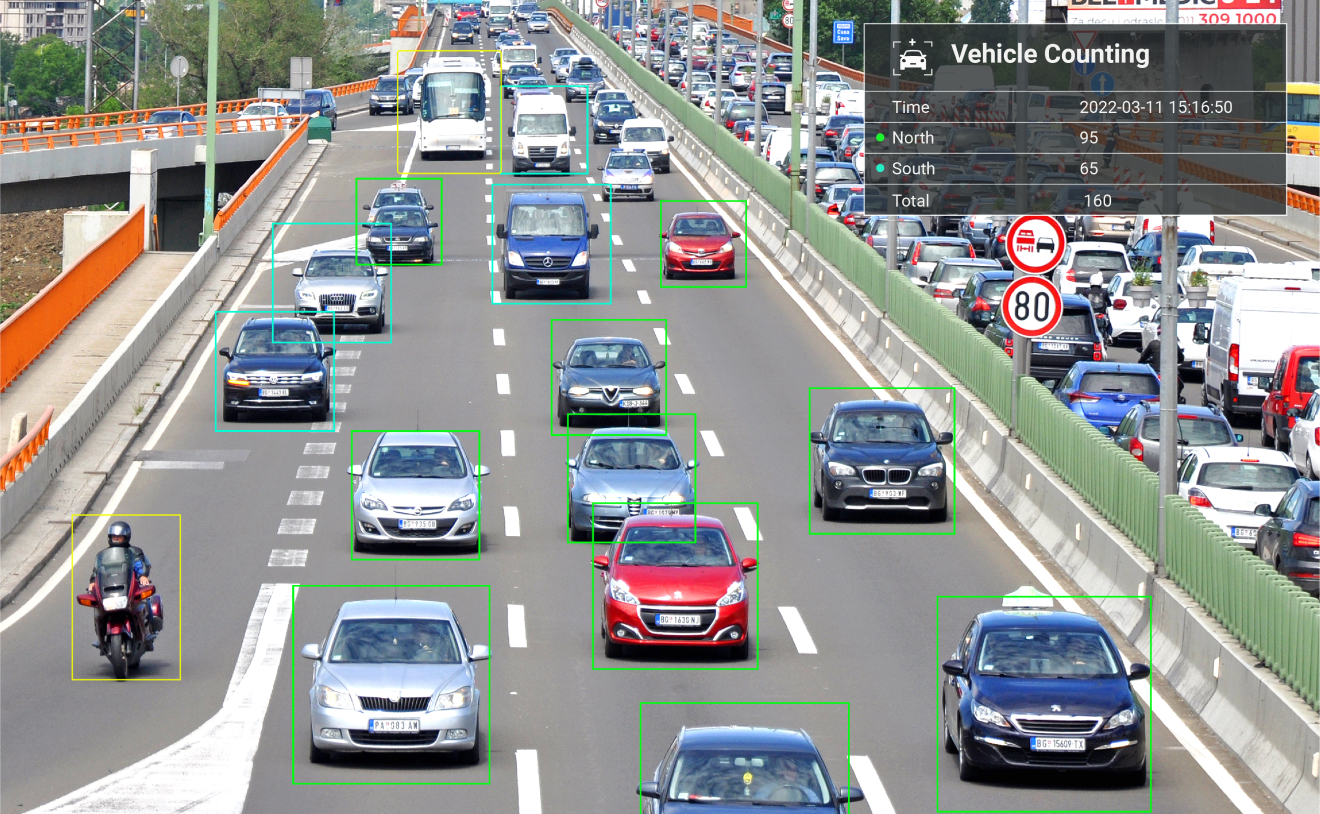 Number of vehicles
Automatically counting vehicles in and out in area. Strictly manage the entering and leaving activities of vehicles. High accuracy and helps saving costs, time and management personnel.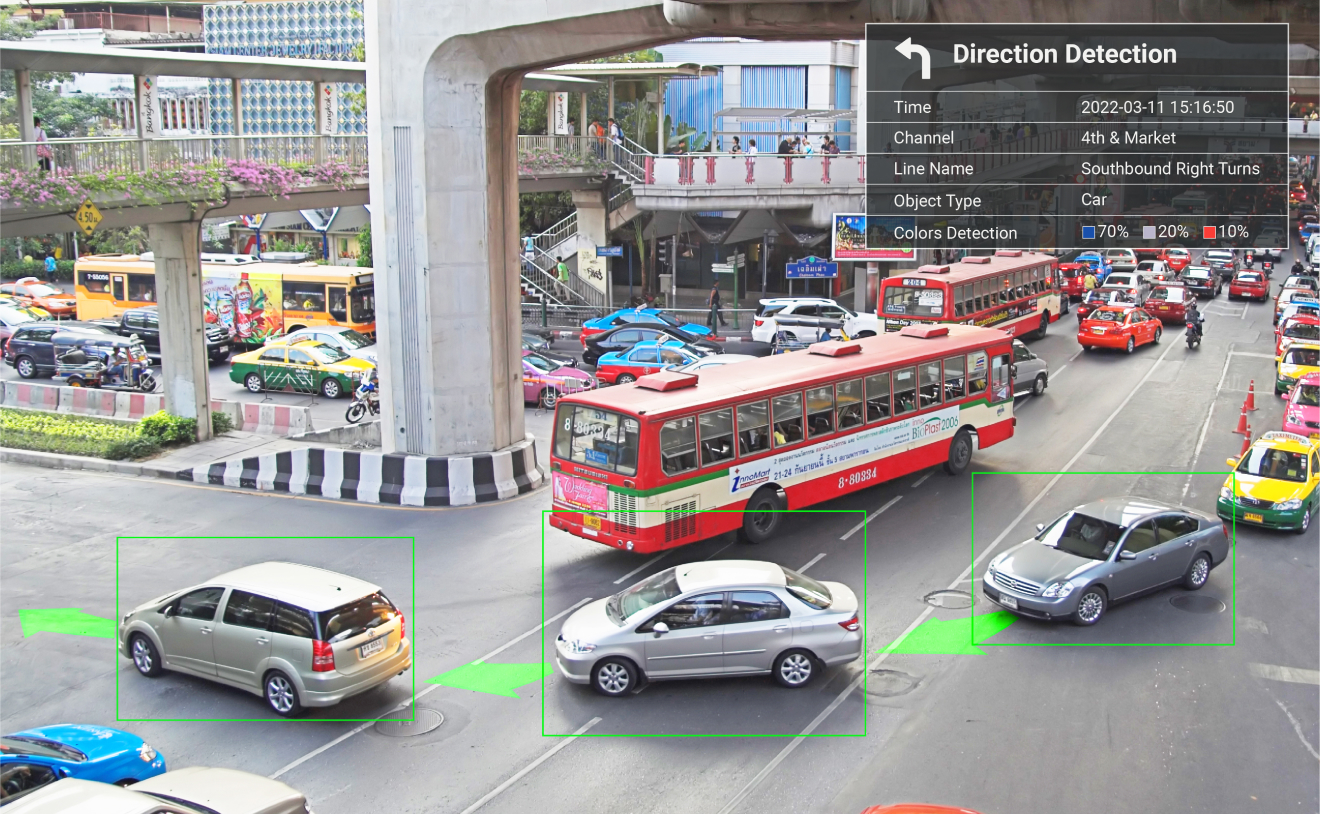 Direction of vehicle movement
"Identify and calculate the traffic of vehicles in the area. Make predictions about traffic jams or congestion. Support traffic management and reduce traffic congestion "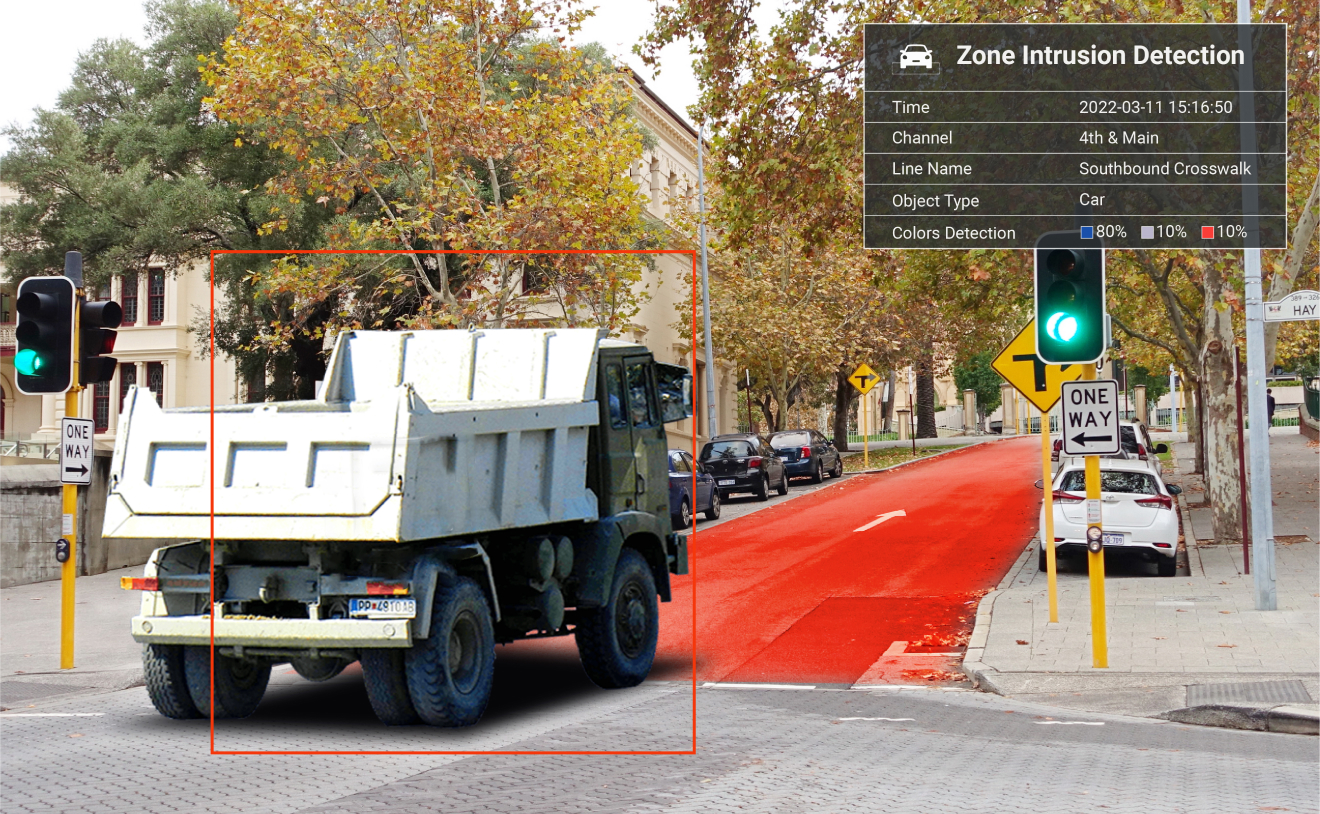 Infringing area detection
Identify vehicles moving in restricted areas. Detect violations and notify the managers
Feature
Identify the vehicle
Identify the license plates
Number of vehicles
Direction of vehicle movement
Infringing area detection
System Architecture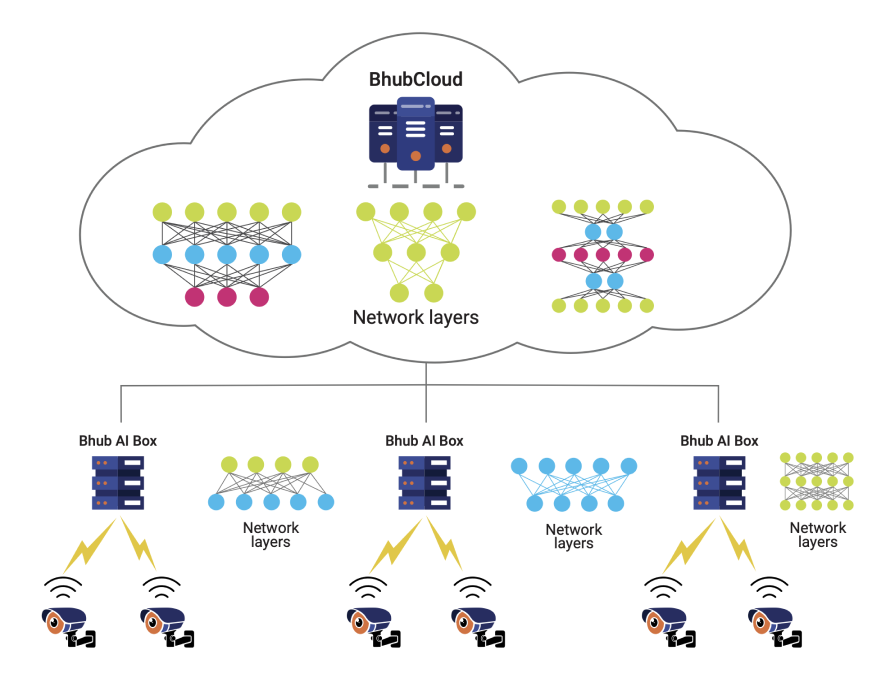 Product specifications
PROCESSOR
– Qualcomm QCS605 Kryo 300 CPU, Octa-core CPU (2x2.5GHz, 6x1.7Ghz)
– CPU : QCS605/ PM670/PM670L/ WCN3990
– GPU : Adreno 615
– Flash : 16GB
– RAM : 8GB
– Operating System: Android 10
– Channels: 4
NETWORK CONNECTIONS
– Protocol: DHCP, DNS, HTTP, HTTPS, IPv4, IPv6, RTSP/RTP/RTCP, NTP, TCP/IP
– Interface: 10 Base-T/100 Base-TX/1000 Base-T Ethernet (RJ-45)
– Connection: WLAN 802.11 a/b/n/ac 2.4/5GHz 2×2 MIMO (WCN3990) Ethernet: Integrated POE/RJ45 1000 M
– Bluetooth: Bluetooth 5.0
– Positioning: GPS / GLONASS
– WWAN(4G): None
PERIPHERAL CONNECTIONS
– RJ-45 connection cable with 10/100/1000Mbps
– Network/PoE RS485 connection x 1
– Digital input x 2
– Digital output x 2
– 2 Connector Wifi Antenna
– Connector GPS Antenna
LED INDICATORS
– Signal Light
– LAN (Link/Act)
– Power LED for On/Off PWR
POWER SUPPLY
– IEEE 802.3af Class3 PoE
– DC 12V
AUDIO
– Support Current and Output Current
DISPLAY
– Micro HDMI (DSI-HDMI bridge-LT9611)
– Resolution up to 4k/30hz Ultra HD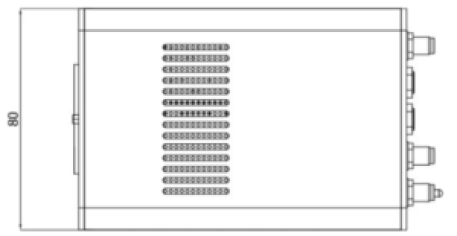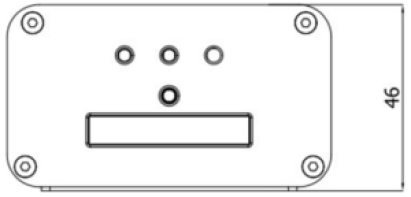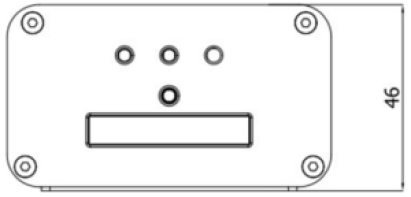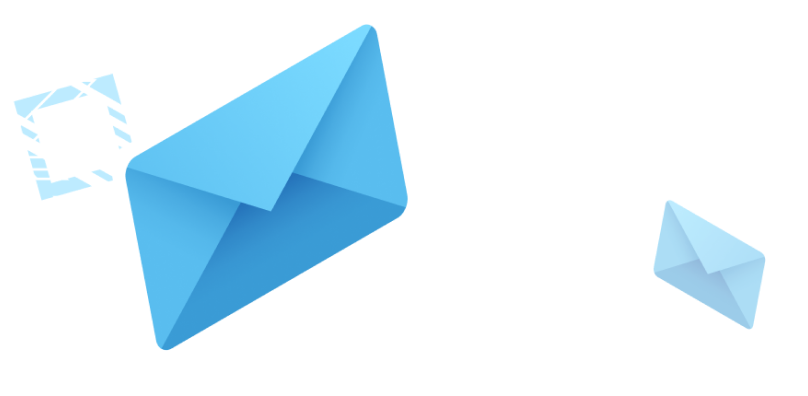 Contact us to be consulted about smart human resoureces management solution