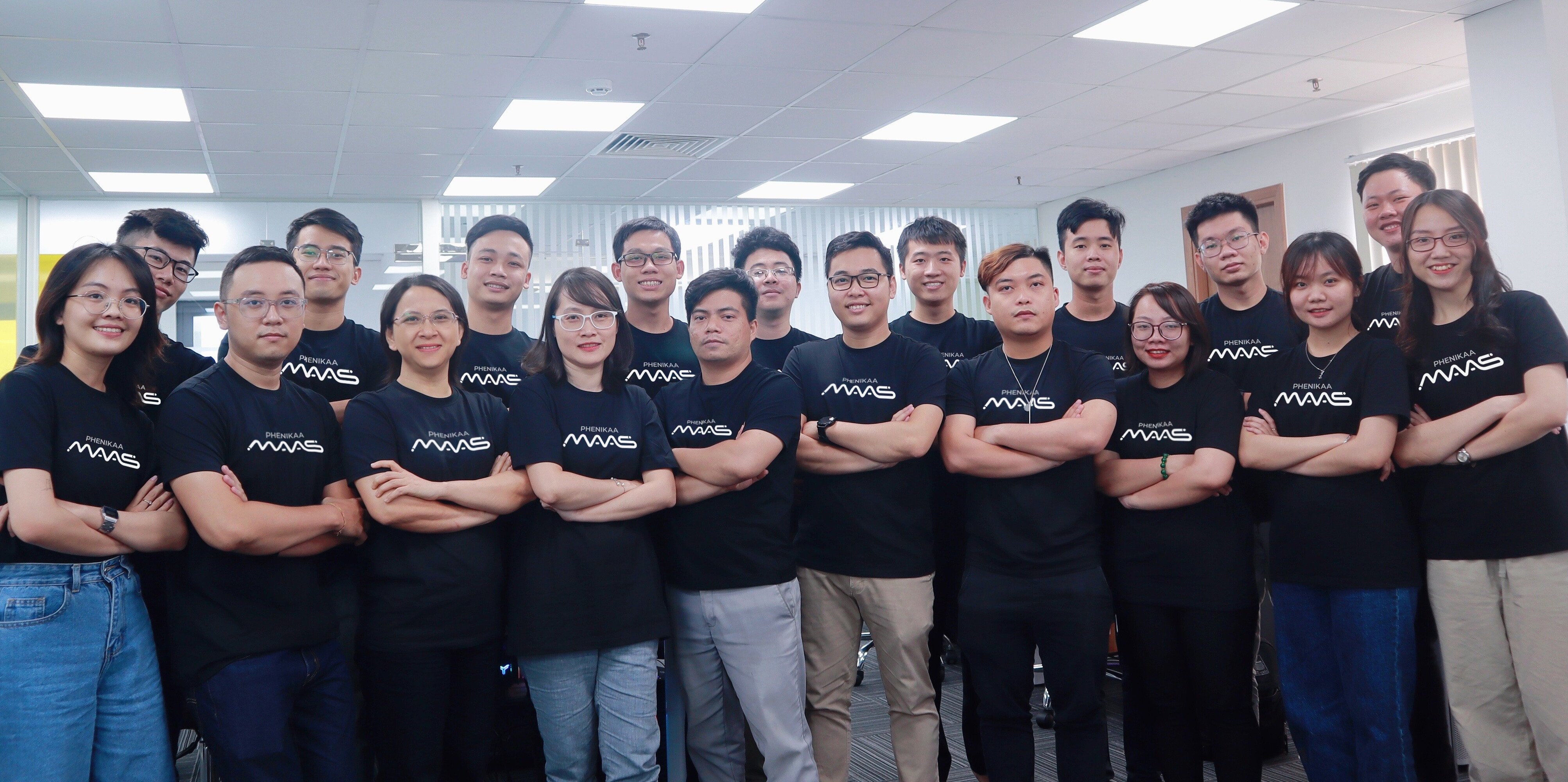 July 27, 2021
News
BusMap received 1.5 million USD investment – Officially renamed to Phenikaa MaaS
The collaboration between the two units is a significant step forward for both Phenikaa and BusMap - now Phenikaa MaaS - at a time when both units are poised to achieve new triumphs in the technological village.
Two units - one vision
Mr. Le Yen Thanh, Phenikaa MaaS's founder and CEO, stated that the firm selected Phenikaa because they have the same goal, which is the desire to grow both people and technology. "If we go with Phenikaa, we'll acquire resources and participate in the group's ecology, which allows us to develop faster and stronger," he says.
In recent years, Phenikaa Group has achieved various remarkable achievements in the field of technology, getting closer and closer to the goal of becoming one of the leading industrial and technology corporations in Vietnam. The decision to invest in young start-ups like BusMap is one of the ways that Phenikaa contributes to the future of the young generation and participates in the comprehensive digitalization trend of the government.
Phenikaa MaaS is gradually restructuring the company, preparing human resources, as well as expanding its vision and mission to accompany Phenikaa Group to realize the dream of digital transformation, building smart cities, and transportation after receiving the investment and officially becoming a member of the Group.
Looking back on the journey from BusMap to Phenikaa MaaS
The path from the free BusMap public transportation app to Phenikaa MaaS has been a lengthy one for a group of young people who have always dreamed of a smarter and more modern future.
In that year, after a long time pondering the question of how to help people take the bus more conveniently, Le Yen Thanh, a young guy who addressed his own question, created BusMap - a free public transportation app. BusMap has got a lot of support from the Vietnamese people so far, with over two million downloads and more than 50 million journeys recorded.
BusMap began as a small start-up firm with a group of young,' passionate individuals who were always eager to give back to the community. BusMap has earned scores of accolades at home and abroad as a result of their research and development activities, recognizing their efforts to contribute to their community. One of BusMap's most notable accomplishments is winning the category "Smart City" under the ITU Digital World Awards hosted by the International Telecommunication Union (ITU). This is a renowned prize that recognizes exceptional technological solutions and achievements.
With over 6 years of experience in the field of technology, BusMap - now Phenikaa MaaS understands that we can't just stop at BusMap in order to realize the dream of an intelligent transportation system. That is why we are continuously improving, innovating, and creating in order to be a part of one of Vietnam's most diversified technological ecosystems.
Let's raise the level of Vietnamese wisdom together
According to a Phenikaa representative, the following is the reason why the company chose and invested in Phenikaa MaaS: "The Group is always on the lookout for and developing young talent, as well as supporting initiatives, research projects, and the development of new technologies, technological innovation, and start-up breakthroughs that have positive effects and provide tangible benefits to the community. We recognize people's abilities and devotion through the BusMap traffic application. The core technology is actively and creatively held by a young Vietnamese team who want to contribute to a better and wiser existence." This is one of the measures that will assist Phenikaa in implementing the Group's long-term goal of identifying and fostering emerging talent.
Phenikaa MaaS believes that with the help of financing, human resources, and a variety of other resources, the unit will be able to develop long-term strategies and orientations. In the near future, Phenikaa MaaS will continue to use the BusMap application, as well as the company's core technologies and algorithms, as the foundation for developing and creating many new outcomes.
Cooperation between "big guys" and young people, such as Phenikaa's recent million-dollar investment in BusMap, is one step toward assisting technological "preschools" in obtaining resources and thriving in the future.